What will programmers think of next? Actually, Im a wee bit depressed I didnt think of this minute waster iPhone app myself. If anything at all Ive learned to look out for more football in the weeks to come with the hope of discovering new controversy all of us will want to remember down the road in gaming form.
Inspired by the Special One poking Barcelona assistant Tito Vilanova in the eye during this season's Supercopa, comes the recently released iPhone app Eye-Mou, of which the goal is to gouge the Real Madrid manager's eyes like ducks in a shooting gallery.
The iPhone gaming app progressively increases in speed so be warned of potential carpal tunnel syndrome (tongue-in-cheek) as Eye-Mou doesnt come with a warning label for all those enjoying hours of fun. Be Champions!
Game play
You have a limited time to achieve the most points and win!
In Eye-Mou there are three levels of difficulty each more difficult than the previous one because Manager Mou doesnt trust you anymore and will move around the screen as you make your attacking eye poke making it harder to clip him.
Precision will be the key as you progress because the innocent bystander" enters the play action and can distract you by diving in front of your strike finger.
You can poke Mourinho in the eyes until your fingers blister for just 99 cents and the app is available at the iTunes store.
Be quick while you are not seen by the cameras or the fourth referee to make Mou taste some of his own medicine.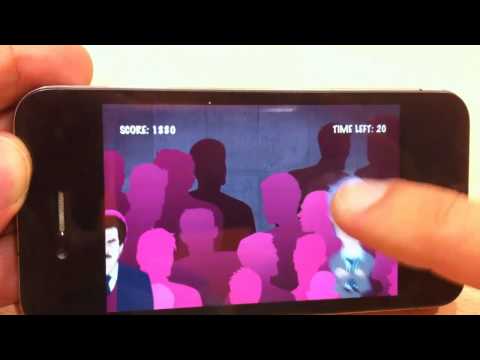 Enjoy a laugh and read on Respect with  Supercopa Second Leg: FC Barcelona v Real Madrid